The ChainShotgun.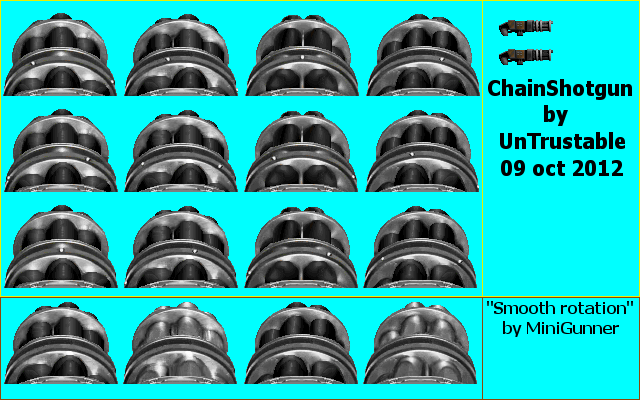 A faster shooting shotgun and Super Shotgun in the shape of a Chaingun.
I recolored the barrels of the Chaingun with the colors of the original Super Shotgun barrels.
Also used the MiniGunners smooth-chaingun frames.
Download ChainShotgun here:
Just type in
summon chainshotgun
in the console and happy fraggin'.
Keep notice how the screw on the barrel holder moves in the right way...