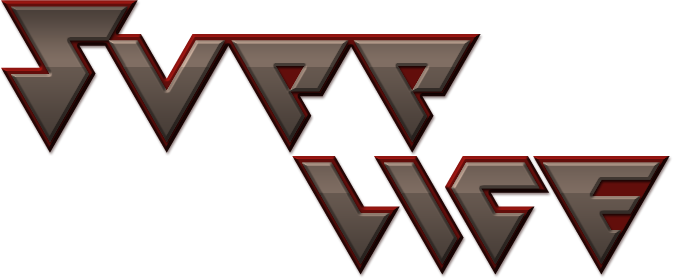 What is Supplice?
A singleplayer/coop campaign that will have 30 maps (+ secret maps) of 6 distinct settings/themes, which will be split into 3 episodes. The themes/settings will follow a skeleton story, much like the original Doom.
There will also be a Deathmatch map pack with a varying number of maps (we have no set map limit in mind, just whatever we feel like making that ends up being good).
The project will be mostly based off of Doom 2's core gameplay. However this is not meant to be a vanilla-style project. The base is Doom 2, but we are adding and changing some things around. We are going for a mix of old and new.
We're using ZDoom as our engine (with Zandronum compatibility for multiplayer stuff). GZDoom support/enhancements are also planned. Eternity compatibility might be possible, but its not a priority at this time.
As far as map gameplay goes, we're shooting for a pretty middling difficulty curve – definitely harder than the vanilla Doom maps on the whole, but nothing approaching slaughterfest levels. Difficulty levels will be implemented so that almost anyone should be able to play it at the difficulty they prefer. Map size will stay around medium-size on average, with a few larger maps thrown in. (I know some of you know what kind of maps I generally make, and it is a concern that we've had. So we're sticking with Boom format for the maps as a design restriction. But I'm also going to try very hard to make the maps normal sized, I promise!).
We'll have an entirely new texture set and color palette/colormap. You won't see a single Doom 2 vanilla texture resource being used.
In addition, there will be graphic/sprite replacements for just about everything except for monsters. This includes weapons, pickups, decorations, fonts, menus, and so on. Some existing monsters will have new looks though.
Visually, we're going for a slightly more colorful, cleaner look over the usual Doom 2 style. Though we have been inspired by other mods and games such as Doom 64, Quake/Quake II, Back to Saturn X, other various 90s FPS games, and even the original Doom games.
Weapons will be a mix of old and new behaviors. Each ammo type has two weapons, and there will be a total of 10 weapons. In addition, each weapon will have their own primary and secondary firing modes (ala Unreal).
There will be a total of 15 powerups, 7 of which are brand new.
Some new hazard objects will be added, such as exploding brimstone, nuclear barrels, and so on.
There will be lots of new decoration objects including things like lights, industro-pillars™, and gore.
The demon bestiary will be changed up and expanded. At current there are 24 total monsters, with 3 more planned. 11 of those are brand-new and/or replacing vanilla monsters. This also includes a brand-new big boss demon.
A brand-new soundtrack, composed by our good friend Jimmy, will accompany each map and title/intermission screens.
Many sound effects will be replaced. Exceptions to this are the stock vanilla Doom monsters, they will mostly likely be retaining their original sounds.
If you have any questions or comments, we will be very happy to hear them

Releases:
-
Music
Alien
Dark Matter
Monstrance
Splitting the Atom
Euthanizer
Dead Eyed
-
GFX/Sprites
Supplice artwork timelapse #1
Supplice artwork timelapse #2
Screenshots
:
-
DM Maps
Dev Team:
Mechadon

: Project lead, resource organizer, mapper, and lazytron. I've also done a good bit with sprites/graphics and some coding.

Jimmy

: Musical wizard, mapper, and general advice giver/helpful person/good friend. He's been helping me out with the project pretty much from the beginning doing all sorts of stuff.

Cage

: Artist extraordinaire. Cage has saved this project from my very mediocre graphic creation skills and has uplifted it to something truly amazing.

Pillowblaster

: DECORATE maestro. Pillowblaster is a recent addition to the team and is going to help us out with the coding-heavy portions of the project.
* We may be looking for additional help soon!
Links:
-
Mekworx project page
-
Doomworld project thread