Right, this thread's for any wacky/stupid/meme-type stuff which would normally get posted in the Spriting Carnival. This isn't meant to replace the Spriting Carnival, but is here to accomodate any and all weird stuff. I'll upload some of my stuff to start it off.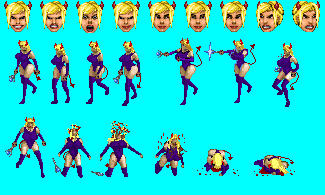 This is the place to upload anything to do with the Scaliarnival, Leggy Doom etc. Bruiser Doom has its own thread, but this thread can be used for bruiser WIPs.
Hopefully this idea works as planned...