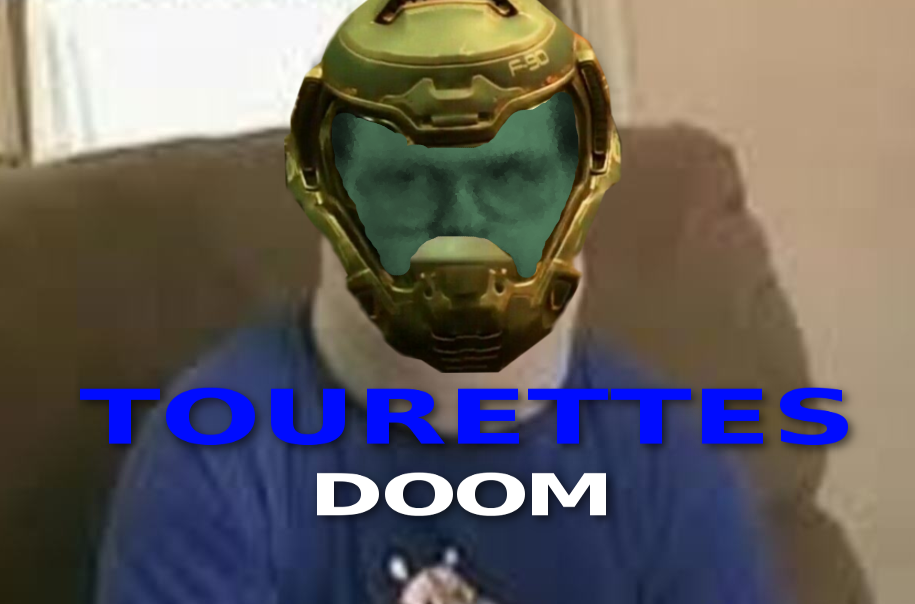 THIS IS MY FIRST MOD. IF YOU HAVE ANY SUGGESTIONS OR BUG REPORTS, I WILL GLADLY DO MY BEST TO FIX IT.
Moddb Page:
http://www.moddb.com/mods/big-boxs-tourettes-doom/
After 4 years of having dead mods in my queue on my old, mother-board burned computer, I've finally gotten up to do something relevant with my modding knowledge.
Not long ago, I looked up on Youtube, "Tourettes Guy in Doom". To my surprise, most mods were either dead, or weren't what met up to my expectations. After discussing with my good friends ThePhen0menalGamer, and (BOSS) C4RNAGE, I had a big idea. To make a completely game-changing mod based on Tourettes Guy. Thus, this mod has come to life.
What does this mod feature?
- This mod features an entire new arsenal of weapons to choose from. All of which are incredibly ridiculous.
- A Hidden Map only accessible via console commands. Can you find it?
- A player class jammed pack with quotes, and a whole bunch of silly and stupid.
- Constant swearing, obviously.
- Zandronum 3.0 support, allowing for a cluster-**** of a Death-Match, or Co-Op.
- Key binds allowing you to swear at the enemies that lie in front of you, or a good old knuckle crack with a one-liner to serve as a side.
- New quit messages and console messages. (now that the community caught onto this idea, I suppose this feature is irrelevant to list)
Spoiler: Weaponry
Spoiler: Credits
You can find the download here:
http://www.moddb.com/mods/big-boxs-tour ... en-beta-v2
If you like the weapons, but don't want danny's voice in there, get the weapons only variation here:
http://www.moddb.com/mods/big-boxs-tour ... apons-only
What do you think of it so far? What screw ups are there that I didn't notice? Do you like it? Leave a reply below!
See ya!

Currently Rated

9 / 10

on ModDB with

3 votes submitted

.