DeiMWolf is an old project I have been working on for quite some time (years, honestly), so I guess it is about time I posted about this here.
DeiMWolf is a recreation of Wolfenstein 3D in GZDooM (originally DooM Legacy). The mod accurately reproduces the layouts of the original three Wolfenstein episodes, and reproduces the original game play. DeiMwolf is fully playable. Mapping is complete, with the exception of minor details not related to game play.
The difference between this mod and other mods based on Wolfenstein 3D is that it will eventually have its own set of original graphics. At present this goal has not been completed. All of the boss enemies still use Wolfenstein sprites as place keepers, and some of the lower enemies use Wolfenstein sprites for movements that do not have their own sprites yet (i.e. The standard guard has all new 3D rendered sprites, except for when he fires his gun, which has W3D sprites instead.). I am slowly replacing these sprites as I am able to. Eventually, there will only be new sprites instead of the old ones.
Due to the age of the project, and the fact it was originally started in DooM Legacy before switching over to GZDooM, there is a weird mix of features, including a mix of high and low resolution textures, the aforementioned Wolfenstein sprites, 3D objects constructed from sectors along side high resolution sprites and voxel objects, Legacy format levels, and fraggle script instead of ACS. Appearances should start to become more uniform as the project goes on however.
DeiMWolf's website is
http://www/doomlegends.com/deimwolf/
The web site is woefully out of date and needs a major overhaul. Do not look at the screen shots there. They no longer accurately represent the project.
The current release of DeiMWolf, version 0.9.3, is not linked on the web page itself. You can download it at
http://www.doomlegends.com/deimwolf/dwv093.zip
DeiMWolf version 0.9.3 can be run as a PWAD under doom.wad, but can also function as an IWAD. You need to either specify it as an IWAD with the -iwad switch, or add it as an IWAD in ZDL. Older versions can only be run as PWADs.
Here is the 0.9.4 version of the titlescreen. The current version is 0.9.3, but I am working on 0.9.4, and the 0.9.3 version looks like crap, so 0.9.4 it is.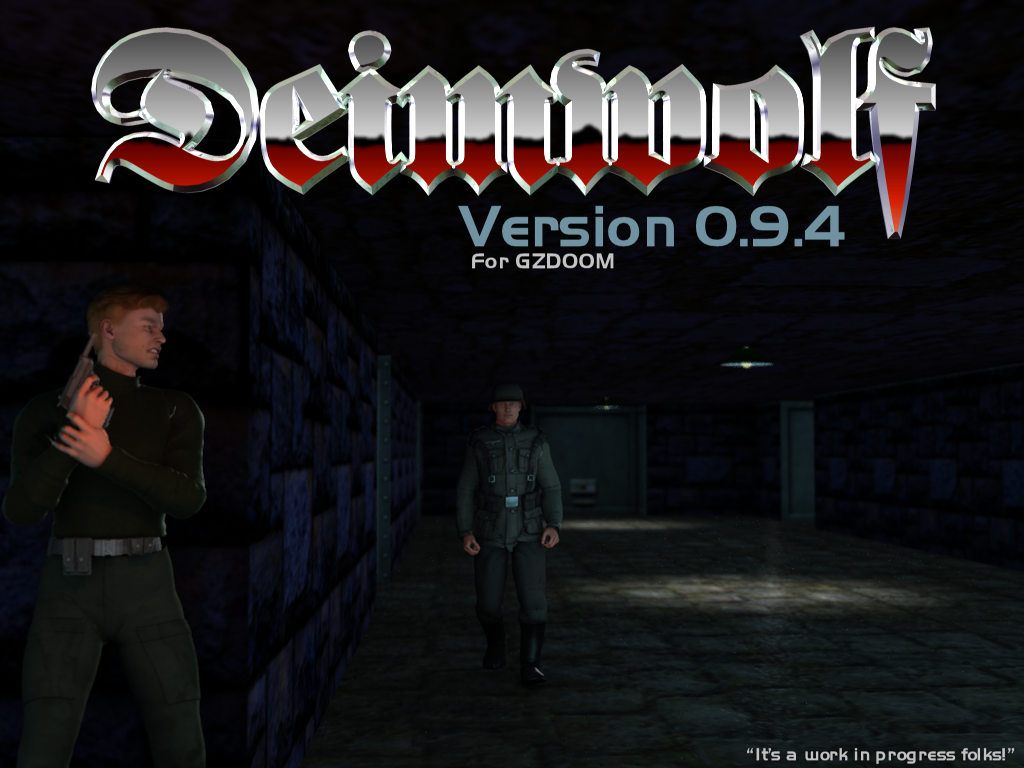 The screen shots below are from the progress report thread on the Chex Quest Fan Forums. I will add better screenies when I am able to.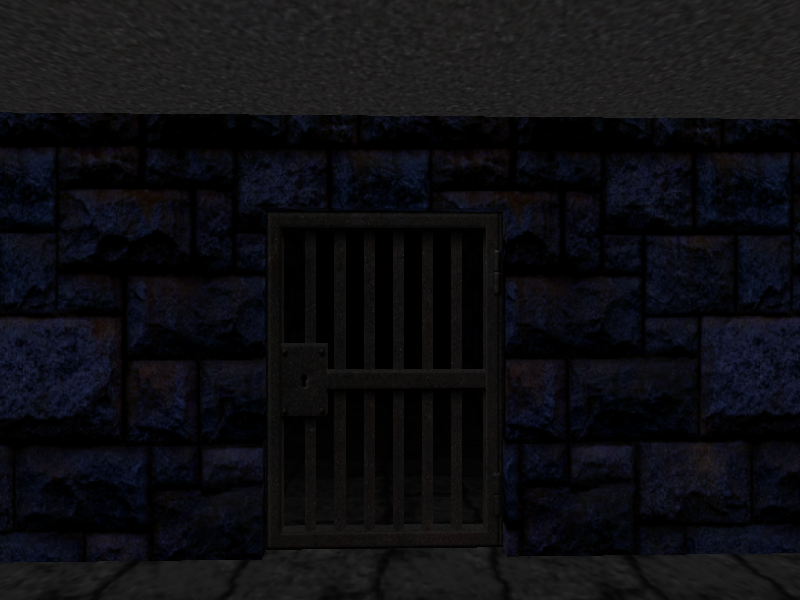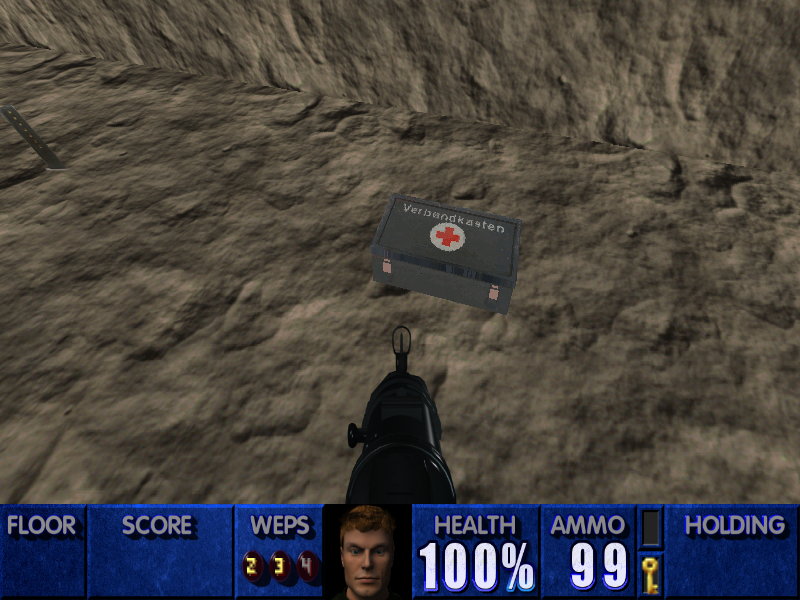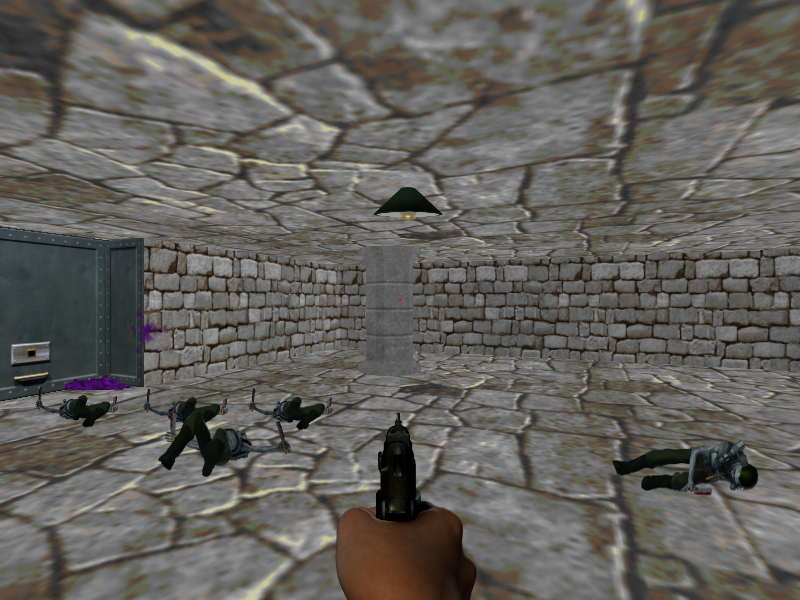 It should be noted that I only do DeiMWolf for fun. I do not work on it all the time. Therefore, updates are few and far between.
I will try to keep you informed whenever a new version is released.