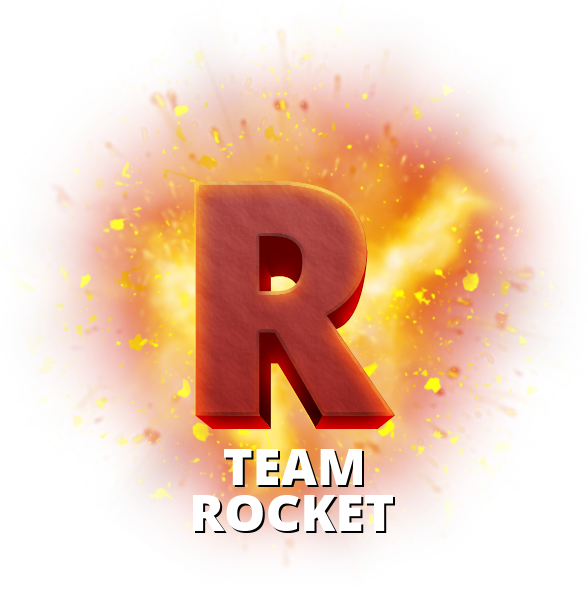 Download the TEAM ROCKET megawad
- v2 (8.7MB)
Requires PrBoom+ or GZDoom. Not fully tested in Eternity.
Everyone is credited in the
trocket_credits.txt
file.
Spoiler: Click this for screenshots! (Big)
=====

Team Rocket
comprises
AD_79
,
Dragonfly
,
Jimmy
and
MTrop
, four experienced Doom mappers who together will be livestreaming an
audience-sponsored
endurance speedmapping event - one that you can help support.
Join them on
June 23rd, 2018
as they embark on objectively the most insane thing they've ever done.

The four mappers will be mapping in one "sitting" for as long as they possibly can. They are of course permitted to take refreshment/restroom breaks and regularly depart from the computer to move and stretch, so as not to completely burn out. Through their combined efforts, some loosely preconceived ideas for the maps they'll be making, and the encouragement of you, the viewer, they hope to run for at least
16 hours
, and create a megawad of speedmaps between them, in however long it takes.

Let's face it, there
is
no proper answer to this question aside from "why the hell not"?
Jimmy raised the idea of "
endurance speedmapping
" a few months back, which applied more to a single individual mapping an entire megawad in one sitting, but the idea provoked a good amount of discussion. Dragonfly, interested by the idea, asked a few individuals to join a team-based effort in this regard, and have this group together spread the workload.
The name "Team Rocket" was thought of at 3am while Jimmy was tired.

You can watch on Dragonfly's Twitch stream. The others will not be streaming; instead we will all be in a Discord screenshare call and Dragonfly will be broadcasting all the shared screens in one stream.
Please come along to provide ideas and encouragement!
DragonflyOS @ Twitch ->
https://www.twitch.tv/dragonflyos

The livestream will be commencing at
4:30am UTC
on
June 23rd, 2018
. The countdown timer to the event is below. For what time that is in your timezone, visit everytimezone.com, also linked below.
Countdown ->
http://itsalmo.st/#teamrocketstream
Everytimezone ->
https://everytimezone.com

This will be no small feat, obviously. But you as a viewer can participate directly in the creation of this project. If you would like to motivate the mappers to keep going, you can sponsor this stream with a donation!
Donate here ->
https://twitch.streamlabs.com/dragonflyos
List of incentives ->
http://bit.ly/TeamRocketInfo
When you donate, you have the power to support the mappers and change the outcome of the stream! You will be able to make special requests about the maps being made, give the mappers special limitations, give us inspirational material to work from, even pick the music we listen to - and any donation in
Tier 1 or beyond
will get your name in the project's credits.
This stream marks the first time we've tried anything like this, so it should prove interesting!
---
Meowth, that's right!