This problem has been around since GZDooM version 2.3.2, and is still present in the current version 3.1.0. (I just checked)
I noticed during a test playthrough of my mod, DeiMWolf, that some of the objects in the game appeared to be burried in the floor.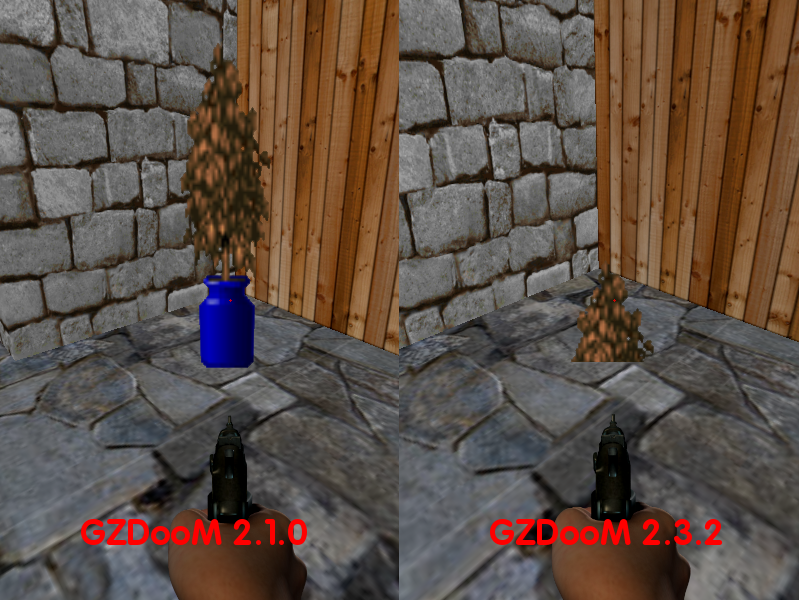 After some inspection, I noticed all the problem sprites shared one thing in common. All of them used sprite names from the original DooM. This bug appears in all of my various mods wherever any of the original DooM sprite names are used.
I was able to confirm the bug is related to the sprite names by changing the names of some of the affected sprites, which caused the bug to instantly disappear.
I suspect GZDooM is somehow using the original DooM sprite offsets on the replacement sprites instead of the offsets specified for them. The sprites in DeimWolf are taller than the sprites they replace. If GZDooM is using the Y offsets from the original DooM sprites, that would definitely explain why they appear in the floor.
Does GZDooM keep a list of the original DooM sprite offsets somewhere?
Here is another example of the bug in The People's DooM, where the current enemy sprites use tombstones instead of corpses. The tombstones are taller than the original corpses, and so are also rendered inside the floor.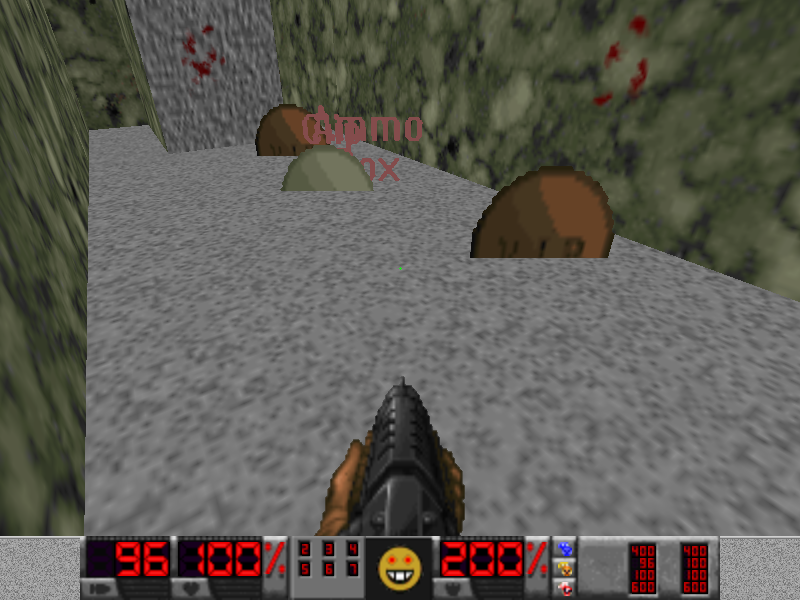 The bug does not just bury sprites in the floor. Replacement sprites that are shorter than the originals they replace are rendered floating above the ground.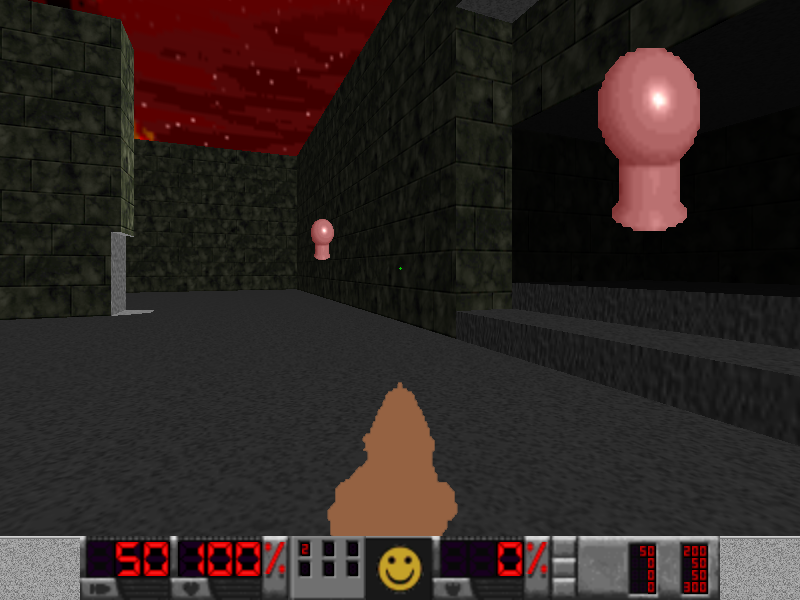 DeiMWolf can be downloaded here:
http://www.doomlegends.com/deimwolf/dwv093.zip