so yeah... whats it for?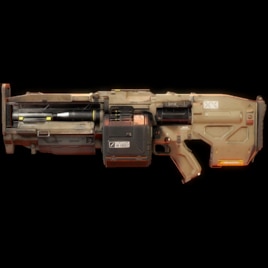 don't think Ive ever seen anything thing like this on modern or historical firearms.
curious as to its possible function.
some kinda compensation device? a clip-on point? carray handle?
anything other than being a chunky ass square thingy..?
is it pure fiction? or do things things exist on modern fireams and have a designation and purpose?
just curious