Awesome! It works now! Thank you!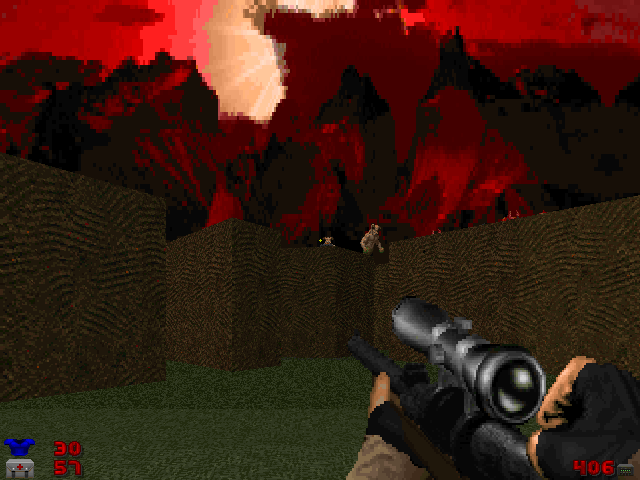 Sniper Rifle
A powerful bolt-action sniper rifle with two zoom levels, it's perfect for taking out your enemies from a long distance. Hip-firing with it is very, VERY inaccurate, so don't do it unless you're really close to someone.
I just need to replace the BFG9000 and move the M16/M203 to slot 6 and put in an actual rocket launcher type weapon in slot 5 then I will try to release an alpha demo.