..and to proove this....
EDIT: (10 aug 2021)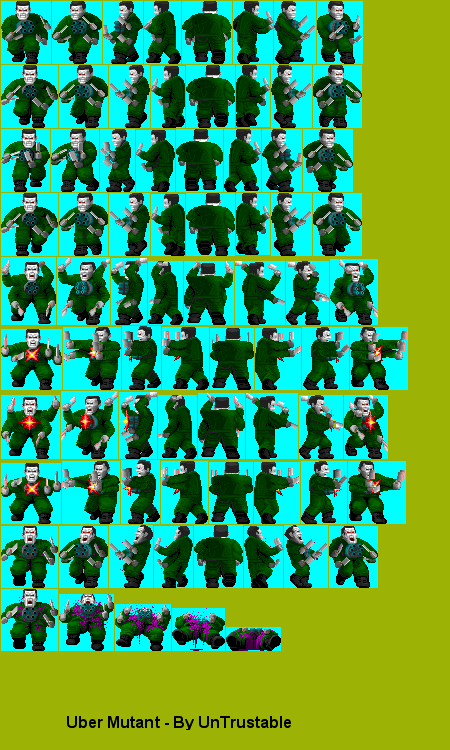 Ofcourse i have made a few more sprites, but those are just for me for my OWN Wolfenstein Project.
And can be taken or modified when it's got released...(and that might take a while...)
Anyways... making a decorate code for him, edit the front page later on, and a download ofcourse... Just give me a sec.
Personal say about Uber Mutant... it was a very huge pain for my mental health....those arms... (Pain emoty)
Other sprite artist will see, that some sprites are not perfect, but remember... its just a sprite sheet, other artist can work fromout the sheet...
making other sprites..making better...or making recolor bosses... whatsoever.