Wed Oct 21, 2020 5:58 pm
With the release of the Doom Eternal DLC «The Ancient Gods», I an worried that Doom Eternal will surpass ZDoom as the best version of Doom. What is being done to keep up with this?

Graphically TAG looks far superior to me. It also contains more platforming and enemy behaviors that I haven't seen in ZDoom. Could the budget be higher?

I an also concerned about the number of platforms supported. I know you can play ZDoom on Linux, but Doom Eternal is now on the Nintendo Switch, which is great for playing on the toilet.

Let me know if there is anything I can do to help.
Wed Oct 21, 2020 7:26 pm
What do you think needs improving? What exactly makes you consider this a contest that we need to win?
Wed Oct 21, 2020 7:34 pm
I am... confused.

GZDoom and Doom Eternal's DLC are two distinctly different things and not meant to directly compete with one another?
Wed Oct 21, 2020 7:37 pm
I have no words.
Different iterations, pointless comparations.
Thu Oct 22, 2020 1:08 am
I don't hear people on the street talking about ZDoom anymore. I am worried about the new generation (generation Z, I know). Are you not worried about losing the player base?

Some of them think The Ancient Gods is a new game, and don't even know what came before it.
Thu Oct 22, 2020 3:44 am
If the player base jumps to modern games, that's something that cannot be stopped. But time has shown that old Doom has quite good user retention. But even so, it's more or less peanuts compared to the audience size of modern games. Otherwise retro games would sell a lot better.
Thu Oct 22, 2020 4:04 am
I see that there is still a sizeable community for old Doom, but are we gaining new players, or is it just people who played Doom back in the day. Doom is a style of game, not just a technology.

Btw, I should try to get access to my old account again (BlueStar), but I cannot remember the mail address I used.
Thu Oct 22, 2020 4:48 am
MRW opening this thread: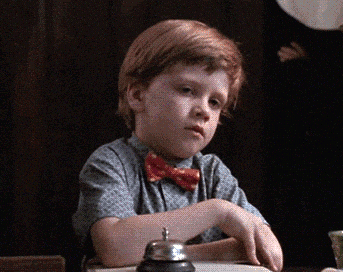 Thu Oct 22, 2020 8:47 am
RedStar wrote:Btw, I should try to get access to my old account again (BlueStar),
... Oh yeah. I remember you now.

Thu Oct 22, 2020 9:08 am
It takes some serious dedication to shit up a doom forum with asinine suggestions for
sixteen fucking years
Thu Oct 22, 2020 9:12 am
I thought this was gonna be about wanting GZDoom to support Doom Eternal, but somehow it's even dumber than that.
Thu Oct 22, 2020 9:38 am
Obviously this topic is going nowhere.

@ OP: You are hereby under warning - if you create another such thread, you will be sanctioned.