Spriting Carnival
Made a sprite but dont plan to finish a full set?
Post it here! theres over 200 pages of sprites here!
follow the standard and make a little sprite to post.
(Hey, everybody, friendly neighborhood moderator here with some quick rules. This thread is for sprites you've made. And by "made" I mean that a graphics program was involved at some point. Original sprites are welcome, model rips are okay, direct game rips are less okay unless you've made some edits to it yourself. Don't put plain old resource rips here; those go in the Resources forum. Also,

make sure you ask permission

before you use someone's sprites; just because they're here doesn't mean they're automatically free to use. -ww)
Here is a site with the same goal
to give you some ideas:
http://haunt.8m.com/beastiary/
heres some examples!
.
+
:
S
P
R
I
T
E
O
Z
Z
:
+
.
Winged Cuby by .+:icytux:+.:
ShadowKing by .+:icytux:+.:
BoneLord by Neoworm:
Aracnorb by jimmy91:
Agathodemon by jimmy91:
Terrorsaur by jimmy91:
Glutton by jimmy91:
SlimeCaco by .+:icytux:+.:
Elite Marine by neoworm:
Acolyte by neoworm:
Half-Demon by neoworm:
Vampire by neoworm:
Heaven Guard by neoworm:
Fire Imp by neoworm:
Imp Brute by neoworm:
Armed Imp by neoworm:
Bfg Guy by neoworm:
Vixen by neoworm:
Fire Drake by neoworm:
The Eye by neoworn:
Cyber Spectre by neoworm:
Asmodeus, The shapeshifter by Xaser:
Flameorb by Blade night Flame
Nightmare Beast by Jimmy91:
Wermacht Soldier by Midoriman:

Random Thing by .+:icytux:+.:
Super Arachnotron by Jimmy:
Scorpion Tank by Jimmy:
Galarrior by Jimmy:
Hell Prince by Jimmy:
Cacocyte by Jimmy:
Super Ettin by Jimmy:
Ultra-Demon by Jimmy:
Boiler Suit Bob by Captain Toenail: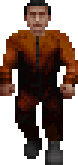 Forgotten One by Captain Toenail:
Brute Imp by Captain Toenail:
ShapeShifter by Dreadopp:
ColdBloodBaron by §-Morpheus-§:
MutatedCaco by §-Morpheus-§:
Tormented Cyberdemon by Dreadopp:
Annihalator Tank by Flynn Taggart:
BloodDemon by Vader:
Maggot

by Captain Toenail:
The Poe by hnsolo77:
Infernal by Ghastly_Dragon:
CacoWithArms by Captain Toenail: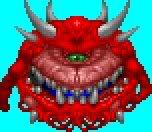 Doom3 Hellknight by Captain Toenail:
Stone Cacodemon by Dreadopp:
StarScream idea Sprite Sheet:
http://forum.zdoom.org/download/file.php?id=5120
(had to link it because of its wideness)
and yeah, im too lazy to update the first post so you have to browse the pages nowadays o/
Last edited by
.+:icytux:+.
on Mon Aug 30, 2010 8:11 am, edited 41 times in total.