Sat May 05, 2018 11:01 am
Is there a download link for all the images?
Wed Aug 08, 2018 1:30 am
Long time no see. These aren't exactly new anymore, but they are finally being uploaded/re-uploaded. Enjoy.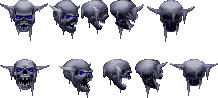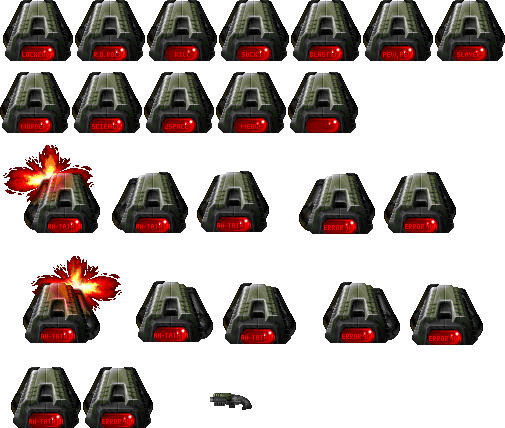 Wed Aug 08, 2018 5:42 am
Hey, that last gun sprite looks familiar! I think i saw it from your WIP screenshots from the WIP thread, as far as i can remember.
Thu Aug 09, 2018 8:09 pm
Some of the images are not showing up. For example:
http://www.mediafire.com/convkey/a395/7 ... uxzhzg.jpg
. Could you update links please
Thu Aug 09, 2018 8:59 pm
They don't show up for me either, which is weird as I haven't messed with them. If I can figure out which ones they are I'll re-up them.
Sun Aug 12, 2018 9:54 am
I wonder why view doesn't work when download does? That is strange indeed. Maybe I've messed up something in Mediafire's settings
Tue May 21, 2019 10:12 pm
Well, It looks like the reason things weren't showing up has something to do with the forum not allowing hot-linking to images larger than 800x800 and since mediafire isn't a proper image host I guess the size of the images was not detected by the forum consistently, resulting in some large images showing up fine while others would not load. All the images in the OP have been replaced by thumbnails that link to the full sized image.
Wed May 22, 2019 7:50 am
And i'm so glad you're here and fixed the image issue. And that's the reason why i'm still using imgur, btw. Still trustworthy and such.
Tue Apr 21, 2020 7:39 pm
A small flame particle, lookgs good with the archvile and burning barrel fire.
Thu Jun 25, 2020 10:00 am
Some Wood and iron pillars.
Thu Jan 21, 2021 4:58 pm
Some cleaned up Perdition's Gate textures
Fri Jan 22, 2021 10:10 pm