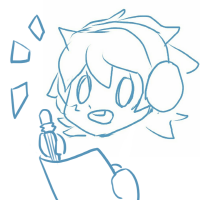 Thank you, followers and people who enjoy this game!
I was so happy to see that people love Echo since I upload the demo.

For seven days, I've gathered your opinions to make a better game in the future. these opinions below are had mentioned multiple times from users
Gamepad support problem
Sorry for someone experienced poor gamepad support. I'm considering this to be removed or maintained. I'm trying to stabilize gamepad support as I possible. It will take time because the GZDoom engine is optimized for FPS, not for a side scroll shooter. If I fail to handle, gamepad support will be removed

but don't worry, I will do my best!

Unrecognizable graphics
Some people notified me object's sprites(platform or projectile) are needs more work. They said It's hard to recognize the object in the background. (especially outdoor segment.) I will do this better next time.
Level design
Most of the people felt hard to destroy the door or didn't recognize that door can be destroyed. this means I designed the level badly. And checkpoint also the same problem.
Grapple hook's control
Most of the people felt grapple hook was hard to control.
I agree with this opinion too. Grapple hook needs to be more flexible to control. I'm gonna change the mechanism of the hook shot next time.
I'll keep in mind this while I'm developing.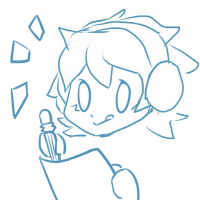 Thank you for your support and I will work hard to make a better game and finish this project successfully!

*If you find more just tell me!
Gmail:
nateddmp@gmail.com