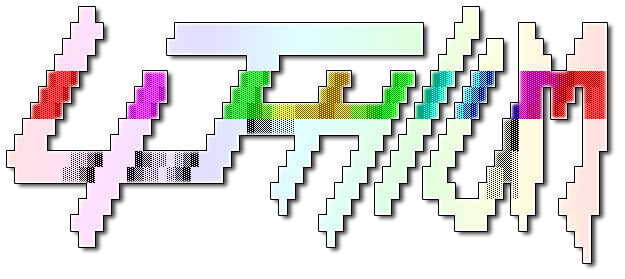 authored by Marrub
>>>>>

[[[[Overview]]]]
Lithium
is a gameplay mod that features an upgrades system, currency, new weapons, deadlier enemies, and more.
Download
(
22
MiB)
Version

1.4
Credits
Git Repository

Works in ZDoom 2.8.1 and later.

One known issue is save games occasionally causing weird issues in GZDoom 2.3 and later.
I can't really do anything about that, just wait for it to be fixed engine-side.
Alternatively, you can use QZDoom, which appears to work just fine.

This mod was created because I felt that there was a severe lack of light RPG mods for ZDoom.
After about a year in development, I feel I've completed the basic feature set.
I am open to suggestion for balance, additions, etc. as I want to make this mod as nice and polished as I can.
>>>>>

[[[[Description]]]]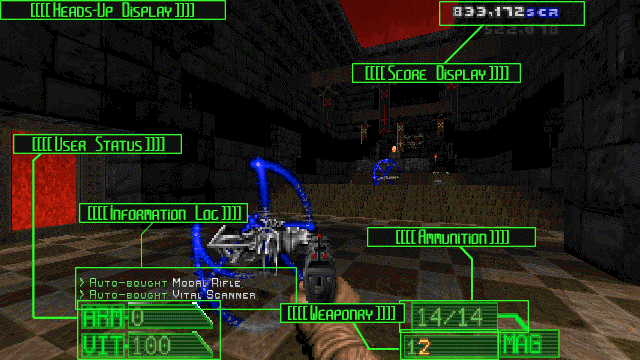 You are a marine sent by a military on Earth to destroy demons which have invaded from another dimension.
You are given money ("
Score
", abbreviated
scr
) for completing your objective and as compensation.
Working in concert with a large tech company, you are supplied with upgrades for your weaponry and augmentations.
Find the weapons sent your way and destroy the demonic threat.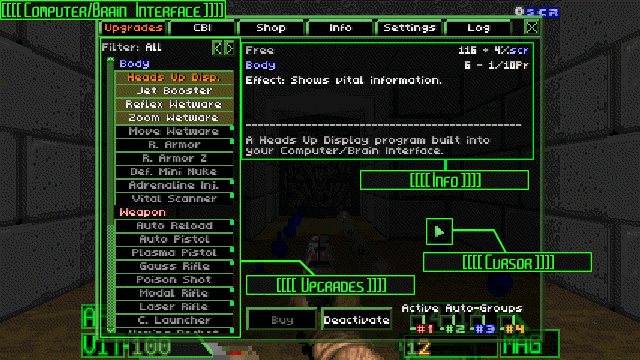 You are augmented with a
Computer/Brain Interface
, or
C/BI
for short.
The C/BI allows you to purchase upgrades and ammunition, view information on things you've found, review statistics, change game settings and more.
There are four categories of upgrade:
Body
upgrades, which improve your movement, defense and information.
Weapon
upgrades, which improve your offensive capabilities.
Extra
upgrades, which are silly, expensive upgrades for late-game fun.
Downgrades
, which impair your ability to play at the benefit of gaining additional score.
The
Shop
allows you to buy ammunition for your weapons, new guns, powerups and perhaps more.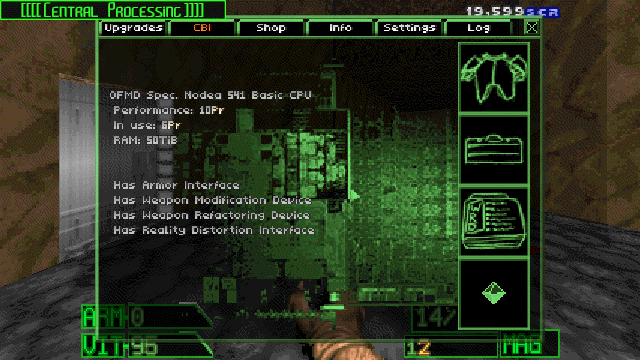 Your
Computer/Brain Interface
can itself interface with various PCBs and external units, its
CPU
and
RAM
can also be upgraded.
Unfortunately, such upgrades and additions are far too expensive and dangerous to buy. Maybe there's another way to acquire them...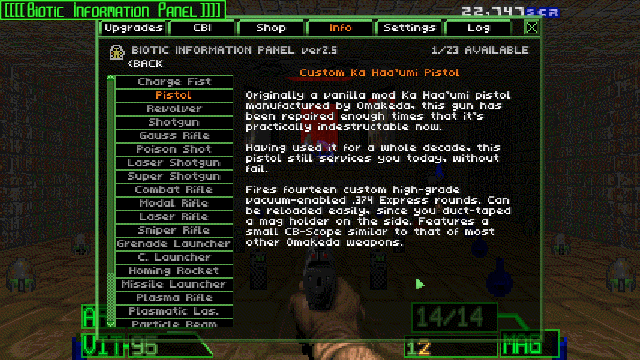 The
Biotic Information Panel
(or
BIP
) gives you access to descriptions on things of which you've found, and anything relating to them, as well as letting you access mail and statistics.
>>>>>

[[[[Addons]]]]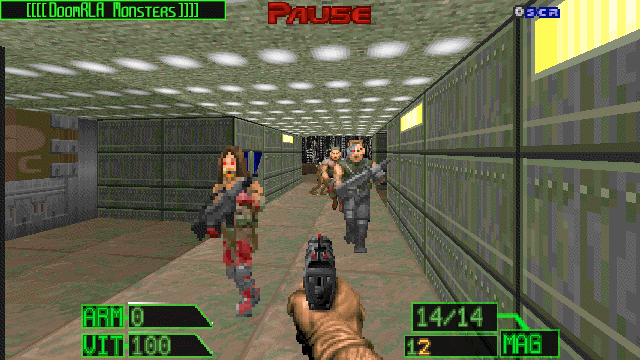 DoomRL Monsters Lithium Patch
Download
(
51.8
MiB)
Version

6.2
A patch for DoomRL Arsenal's monster pack that works with Lithium.
See
this thread
for more information.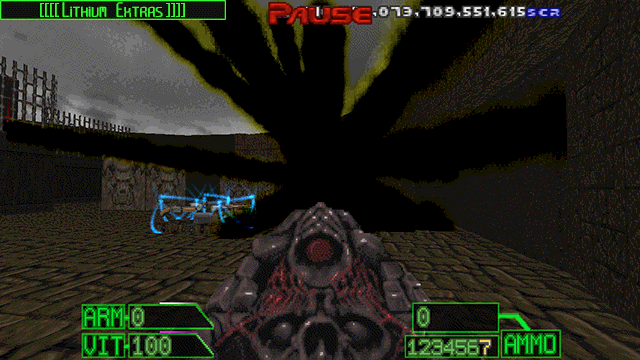 Lithium Extras
Download
(
2
KiB)
Version

1.0
Lithium Extras requires GZDoom 2.4.0. This is separate from the main mod due to it requiring ZScript.
Currently, all it adds is a new BFG upgrade and a pause-in-menus setting.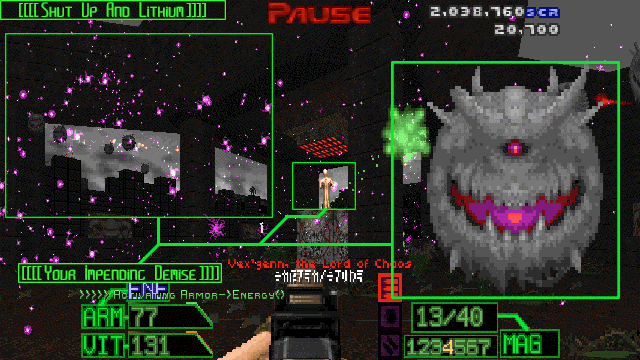 Shut Up And Lithium

by iSpook
Download
(
30
MiB)
Version

0.02
Optional extra sound replacer for LegenDoom
Shut Up And Lithium is the full cast of Shut Up And Bleed's monsters, isolated and made to work with Lithium.
I don't myself know how to describe SUAB's monsters other than that they are
pure death incarnate
.
Recommended if you want a challenging, interesting set of monsters to fight.
Also, Extra Hard (Prepare to Die) mode recommended.
>>>>>

[[[[Extra]]]]
Spoiler:
>>>>>

[[[[Changelog]]]]
Spoiler:
>>>>>

[[[[Old Versions]]]]
Spoiler: