I can't access this forum from home as my ISP seems to be blacklisted (I live in the middle of nowhere out of town and use a wireless LTE network ISP), so I had to post from work which uses a more popular and widely-used ISP in town instead.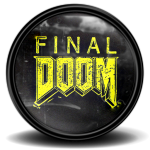 Music pack released!
(OGG, FLAC, and MP3)
Finally (pun intended, sorry), after an unforgivable amount of time I've managed record the Roland SC-55 soundtrack for TNT: Evilution. This music pack contains metadata loop tags for seamless looping playback in-game with fadeouts at the end for easy listening outside the game. The SC-55 was the most-used synth module in the 90s for PC games and most soundtracks (including Doom) were composed with it so it's the most authentic experience you can get with the original music. There are two versions of the pack: "boosted" and "raw." The boosted pack has had the levels compressed and raised so it's louder and at a more acceptable volume without clipping, while the raw pack is just the raw recordings without any post processing (more authentic for the hardcore vanilla seekers out there) but it's noticeably quieter. Finally (sorry again) along with the Doom and Doom 2 soundtracks I've already had available, this brings the official Doom games to a completed status. Next on my list is Heretic and Hexen.
Check out my website for music packs for other games like Duke3D, Descent, Hocus Pocus (best used with
rf`'s Hocusdoom mod
for GZDoom) and others. My music packs were even used for the official Super 3D Noah's Ark and the (late) Duke Nukem 3D Megaton Edition releases on Steam!