Back it on IndieGoGo! | Mod DB | Website
PROMOTIONAL VIDEO
MEMBRANE
Membrane is a game being developed in the GZDoom engine. Featuring fast gameplay, expansive labyrinthine levels, with fun sci fi weapons and powers.
Membrane is a throwback to classic First Person Shooters, inspired by the likes of Jedi Knight, Duke Nukem 3d, and of course Doom.
Download the demo Here
(you guys probably want to download the Linux version and just extract the PK3 from that)
TIPS
All weapons (except the Fireballer) have a secondary fire.
You will need to use jump and crouch.
You can destroy parts of the map.
Play in CO-OP for a slightly different experience.
THE "STORY"
You awaken in an alien laboratory. An alien membrane covers your arms and back. You hear it in your head... responding to your thoughts, telling you to escape! As you climb into the light, it becomes clear you have been the subject of alien experimentation. You can hear a patrol in the distance... you will have to fight your way out and find a way back to Earth!
SCREENSHOTS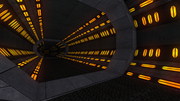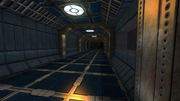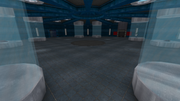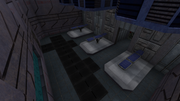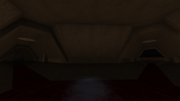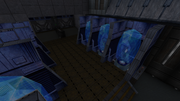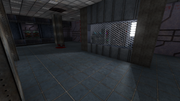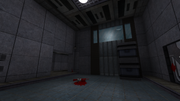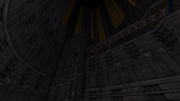 SYSTEM REQUIREMENTS
We are going to be releasing copies which run on Windows, Mac, and Linux, seeing as GZDoom works on all 3, and will also include the full PK3. I'm not sure how well GZDoom works on ARM systems like the Raspberry Pi, but as long as it meets the minimum requirements, which will be something like a 1/2 GB of VRAM and OpenGL 2.0, it should support them too.
CROWDFUNDING (AKA "WHY WE NEED MONEY")
Don has been working on this for several years, and brought me on a couple months back to build the maps and help complete it as a game. I can do that, but, as a consultant with an average workload of 60 hours a week, I can only blow off so many contracts at a time for something that doesn't represent any cash flow. Meanwhile, Don is trying to get some better software and hardware for this. Neither of us can afford the level of development we want to keep up with this, especially after putting so much of our own time and money into it already. We need more seed capital to finish this in a reasonable timespan, and so we are turning to the community and potential players for help: all we need for you to do is buy the game in advance. The more people buy the game now, the more time and resources we can spend on it, meaning it will be out faster and have more polish by the time it ships.
Anyone who pays $15 is pre-ordering a copy of the game when it eventually releases.
Anyone who pays $20 or more gets to see early-access copies at major milestones.
(
And you can be one of those people by clicking here.
)
We feel that, when held up next to similar games, this is a good deal: we plan for this to be one of the most polished TCs in the GZDoom community, comparable to works like
Total Chaos
,
Nocturne in Yellow
, and
Blade of Agony
, while at the same time being something entirely new and, quite literally,
alien
. This will utilize pretty much every advanced feature that GZDoom currently offers, and even ones it doesn't, as I've personally committed to programming in some new features to the main build, such as the map-revealing code seen in the second demo, and will continue to work with the GZDoom team (thanks for being so supportive!) to help with the development of stuff like the new model format which we plan to use.
As the one who is more involved in the Doom community, I will be taking over forum posting, and using this thread to show updates on what we're up to, so expect regular images and such. We hope that you can help us make this the first of many game projects with us. Thanks for your help!
PS
: I will probably be dumping some half-finished releases of my other projects at some point, seeing as I haven't been able to work on them since I started this, and won't be able to complete them. I do not plan, however, to stop testing for BoA, as I like that game.