Do you want a mod that adds a bit more viability to more weapons? Do you want a sniper chaingun? Do you want the pistol to be useful? Do you feel that the SSG is too slow? Do you want an auto shotgun? Do you want a railgun? Do you want the old BFG attack back (admittedly a better version)? If you answered YES to any of these questions, then this is the mod for you! Also the mod is fun lol, if you are on the fence then download! You won't regret it.
Screenies (click for bigger picture and zoom in, did this so I don't get banned lol)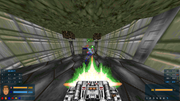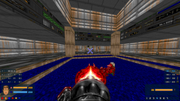 ---End of promotion---
What this mod does:
Well, it's a weapons mod. What else did you expect?
NOTE: Docs, changelog, license, readme etc. are on my Github now.
Q: How can I contact you?
A: To prevent spam, the contact info is now in the mod itself.
Q: Does the no warranty clause mean I can't ask for help?
A: No. It just means I'm not responsible if your computer explodes, divides
by 0, or anything happens to your PC.
HIP HIP HURRAY! Both versions are now merged!
DOWNLOAD: https://github.com/yum13241/monstrous-weapons-mod
How do I download? (the latest and greatest dev code on github)
Spoiler:
How do I download regular versions?
Spoiler:
older versions: https://mega.nz/folder/aBoCFA4Q#_rJgDkHjOIe2cuN9cPb89w
(for v1.3 and below, Zandronum and G/LZDoom versions merged in v1.4, so v1.3 and under have separate Zandronum and G/LZDoom versions)