Hi im Grabisoft, and i just registered to give you guys my mod.
Do you wonder what would happen if BrutalDoom, BeautifulDoom, Eriguns and my beautiful hands would put the potara rings and fuse ????

Here is a description:
I love playing Doom since I was 5. I still remember playing it on my old 386 PC. Back in the day, Doom graphics were pretty amazing, but nowadays with blazing fast processors, ultra-powerful video cards and modern OS, the good old Doom games aged pretty badly. I decided to assemble the "perfect gameplay mod" to enhance basic gameplay and graphic aspects of the game to improve its enjoyment with new stuff but always trying to stay as loyal to the original as possible.
THIS MOD ONLY WORKS WITH THE LATEST VERSION OF GZDOOM OR ZANDRONUM v3.0

So this PK3, essentially has:
* Brutal monsters
* Eriguns weapons, I personally balanced all the weapons and increased the animation speeds of the pistol and the shotgun so the gameplay stays exciting. I also added bullet casings to the ballistic weapons, such as pistol, shotgun, super shotgun, auto shotgun, minigun and machinegun. I also amplified the overall weapon sounds so they sound more powerful. Plus made a couple of tweaks to the overall maximum capacity of ammunition you can carry to stay cool even when the gatlingun after shooting a lot. I also modified the spread of bullets for the machinegun, shotguns and minigun so that it plays smooth.
* Lights effects on items
* HD backgrounds and credits
* Doomvisor for widescreen resolutions, optional or classic hud with 1366x768 screens.
I must thank the original creators of the raw material such as SGtMarkIV for brutal monsters, Eriance for weapon sprites and Xaser for the base code, and Jekyll_Grim_Payne for the fists/chaisaw from beautiful doom.
I personally took quite some time to make this even though some might say its just a simple copy paste.. which it was not. Ive been reading a lot of stuff from the internet learning ways to mod stuff and tweak the mod up to the point until it feels really nice to play.. and eventually you can forget and get rid of the original doom weapons... ultimately choosing this mod as the main means to play doom. hopefully.
I got a lot of knowledge from some posts of this website, so i think its fair to share this produced content here to the community.
Here are some screenshots of the mod and a gameplay video: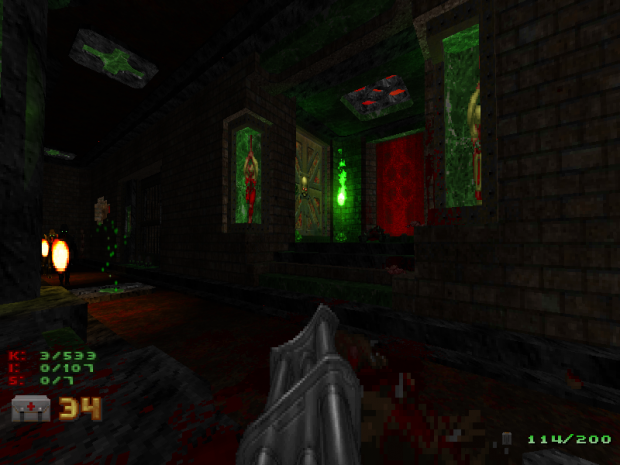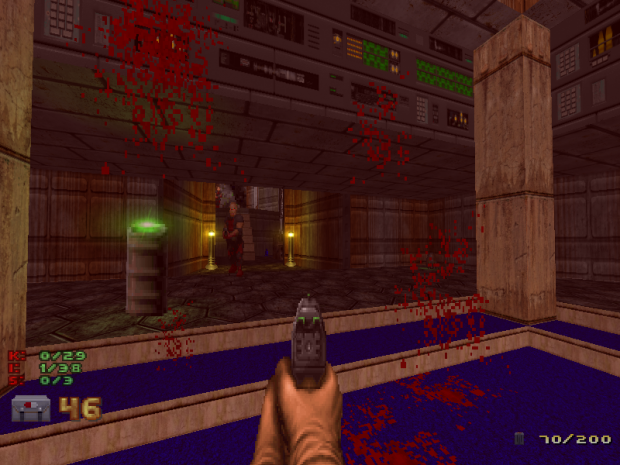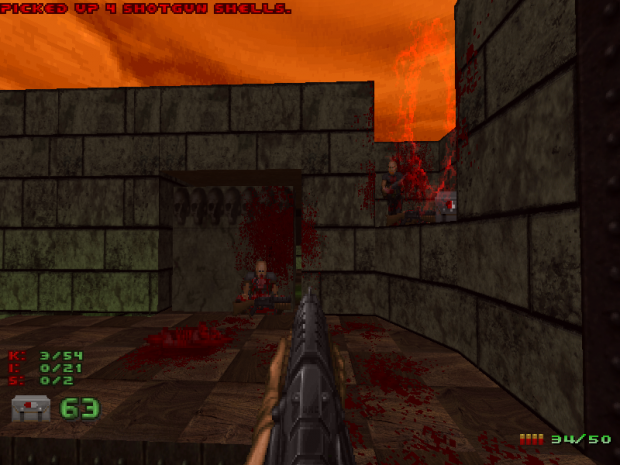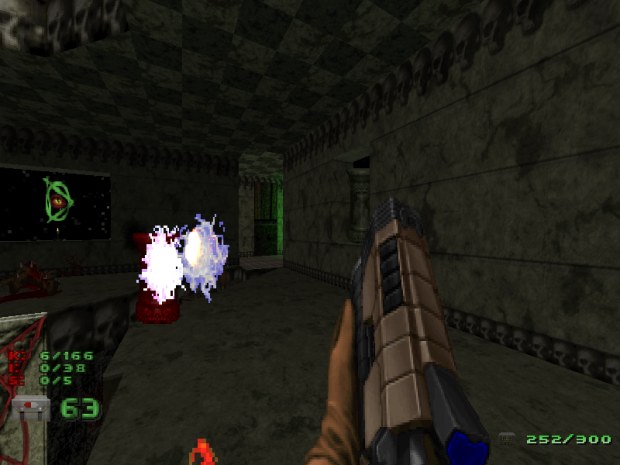 KEEP IN MIND THAT AT THE MOMENT OF SHOOTING THE VIDEO, SINCE THEN, I HAVE UPDATED A LOT OF STUFF, FIXED A LOT OF BUGS.
MOST IMPORTANT UPDATES SINCE THE VIDEO:
* missing machinegun sprite SOLVED
* shotgun reload sound and better spawn of shell SOLVED
* pistol better spawn of casings SOLVED
* better fists animation SOLVED
* better chainsaw animation along with new cool sounds SOLVED
* rebalance of all the weapons SOLVED

NEW UPDATE
* brutal monsters now die in brutal fashion depending on what weapon you use SOLVED
* FX sound added to the fist when you punch a wall, or swing your punch in the air SOLVED
DOWNLOAD:
http://www.moddb.com/mods/grabimod-denhancer-v11
Or here:
http://www.mediafire.com/file/gcyd2bv1i ... er+v1.1.7z
Thanks i really hope you like it. give me your feedback, it will be apreciated.