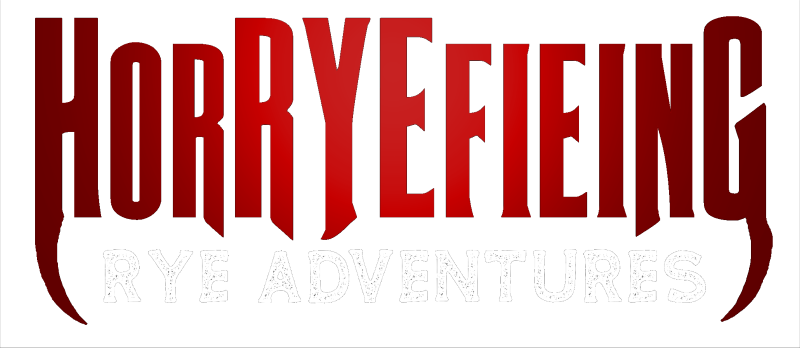 I started this survival horror DOOM/Nightmare Creatures/Evil Dead style videogame in the year 1998. It started out as a third person gothic-horror beat 'em up with survival horror elements in the style of
Nightmare Creatures
but in the year 2000, when the game was reaching completion, me and my team at the time scrapped everything and began re-writing it. The game was simply entitled "Horrifying". After tearing it down and restarting it, we decided to make it more
Resident Evil
style horror because at the time, it seemed that was the way to go. We began jotting down some ideas for fixed camera angles of the places we already covered in our original build that was now scrapped. It was basically the same "combat" wise, focusing heavy on melee beat em up combos against hoards of demons with a somewhat survival horror puzzle solving. However, issues with this were that the fixed angles made seeing your target difficult and more times than not, in the early demo we built, we found ourselves being killed by a creature off screen and not being able to get a fun feeling from playing it. It was more frustrating (we assumed) than scary. We tore this build down next, and in 2001 we decided to go for the DOOM style of game - we figured that DOOM was a game style that had all the things we needed to make our game what it was supposed to be. One, scary, and two, action packed. We decided to rebrand Horrifying as Horrifying: Resurrection Of The Dormant, as a joke on how long the project had lied dead and also the resurrection of the undead in the game. However, after designing the first four levels the team disbanded and it was never completed.
In 2013, I unearthed these levels and played them through. They were just how it was planned back in 1998. Fun, scary and action packed. But looking over them and comparing them to original design notes, I noticed some things wrong. For one thing, we never cleaned up some of the sectors or the textures. The skyboxes looked a bit off, and also the first map of the game, the HOUSE, was larger than the design document intended it to be. That and a few minor issues. Apart from this, there were only of course the four levels. And not the original 20 as was intended. So I left it.
2017 and I am "resurrecting the dormant" and restarting this project, based on the ORIGINAL design document I made in 1998 from scratch, and this time, it will be completed.
Character
Aidan: He is a man in his early 30s. He discovered his girlfriend Nadia mutilated during their vacation together and has been unstable ever since. Before he met Nadia, he was terrorized by what he believed was a malignant spirit that he dubbed "
the thing with no head
" and it used to haunt his dreams and his waking state and used to haunt his childhood home. After meeting Nadia, she cured him of this "irrational" fear and "slayed" it, though it was never revealed how she was able to do this when no psychiatrists or psychologists could.
Nadia: She was Aidan's girlfriend up until her brutal death in 1999. She was skilled as a fencer, and a martial artist but these things did not protect her in her final moments. Her death is still a mystery, for the most part. She was a loving and caring girlfriend to Aidan, and they had planned to wed one day.
Dreg: This mysterious figure is somehow connected to the root of all these nightmares. But how?
Synopsis
Your name is
Aidan
. The year is 2017. Many years back, back in '99, you went on vacation with your family and your girlfriend, Nadia, to a small, medieval town in England called Rye. What was meant to be a relaxing, peaceful vacation quickly became the worst time of your life. It was a rainy night. Walking home to your rented holiday caravan you discover your girlfriend. Your girlfriend is dead. Spread out, mutilated outside the place you were staying, in the pouring rain. No witnesses. Your family comfort you but to no avail. Why did you ever come here? To Rye? That symbol... written in blood on the side of the caravan... Nadia's blood.... where have you seen that before? It's there, buried, deep in the back of your mind.... if you could only remember...
Years have passed. Nadia has been dead for 18 years now. Almost a distant memory. Until now. You return to you childhood home. The house you lived in back in the days when this nightmare took place. It looks mostly the same. It had been inherited over the years and until now, you had left it as it was. Untouched by time. But something is wrong. And something is calling out to you. Why did you decide to return to this house today? You look down the hallway. Yes... remember? That "thing with no head" used to stalk this place. Used to follow you. Until Nadia got rid of it. How exactly did she do that? I guess you never really thought about it before... But that comforting warmth that she used to shield you with is gone from this house. It went with her, when she died all those years ago.
Something is calling you still. Calling you to come closer. What is it? Where is that coming from? Still is continues. "Aidan.... Aidan..." ..... It's coming from the basement...
NOTE: Synopsis is like to be updated and re-written in time
.
Status
- Monsters are likely to be swapped out over time - many changes may take place.
Monster - Vomit Devil: Complete and in game.
Monster - Traiter Cultist: Not started.
Monster - Zombie: Being reworked.
Monster - Gazzam: Being worked on by Nash.
Monster - Damnable Type 1: Being reworked.
Monster - Damnable Type 2: Being reworked.
Monster - Shedim: Complete and in game.
Monster - Crotch Creature: complete and in game by Nash.
MANY MORE IN PROGRESS.
Weapon - Axe: Complete and in game.
Weapon - Stand Fan: Complete and in game.
Weapon - Dueling Gun: Complete and in game.
Weapon - Shotgun: Complete and in game.
Weapon - Boomstick: Complete and in game. (likely to change name).
Weapon - Book of Suhgurim: Complete and in game.
MANY MORE IN PROGRESS.
Map - Level 01 (House): In progress.
MANY MORE IN PROGRESS.
NEWS & UPDATES
The game has been restarted from the ground up. Level 1 is nearly complete, and when it is, I will be releasing it as a full playable demo. Unfortunately, I am a single man team now when I used to be a team of six when it was originally planned. Even so, I will update when I can.
Important information
1. Although many resources have been made from scratch, currently the game contains some sprites and modified code of others. This is likely to change gradually over time.
2. I'm working on two projects at once. So updates will be slow sometimes.
3. I am a one man team. If anyone can offer help spriting some of my monsters (especially the "crotch creature") OR just join me in general on this project then you are welcome too and it is appreciated. Any help is always welcome.
Official Website
COMING SOON.
Concept Art
COMING SOON.
NOTE: Screenshots are of an early build of the game and may not show how the finished game will look and / or act.
PROLOGUE LEVEL VIDEO
EDIT: 12-08-2021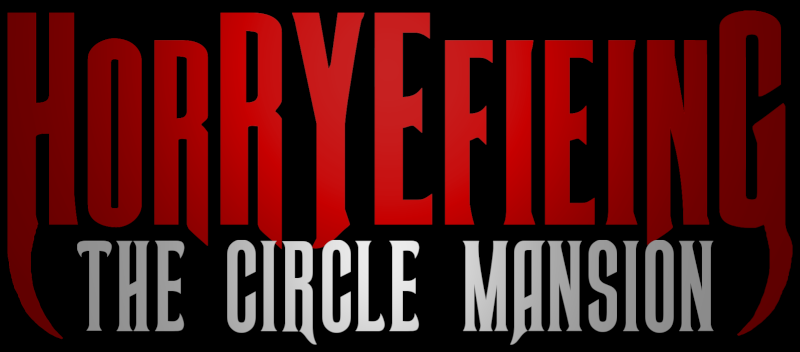 Hi there folks. Due to the incredibly lengthy time this game project is taking (considering it started in 1998 and is a series of multiple games) we are releasing "The Circle Mansion Demo" this year to fill in the gap until the official first full game is released. Despite us calling it a demo, The Circle Mansion is actually a standalone mini game in itself. You play as Gilchrist McCrane as he stumbles upon The Circle Mansion, headquarters of the demonologists that star in the main games, whilst looking for your missing son, Donnie McCrane, in the middle of a thunderstorm. Unfortunately, this is the night that something big has happened in the mansion... and The Circle seem to be nowhere to be seen.
Unlike the heroes of the main games, Gilcrhrist has no experience with the supernatural. He is not equipped for battle and the games focus is survival horror. You are armed with only a flashlight and are limited to ONLY any bullets or weapons you find in the mansion. Which is not a lot.
This game takes place in 2001, between the events of Horryefieing 2 and Horryefieing 3. It also ties in to a spin of title to be released much later. This game project is huge, so to be sure everyone gets something to play THIS YEAR (considering its 22 year span so far) the Circle Mansion is getting a digital AND physical special release. The physical comes with a guide book and a soundtrack! You can keep up with Horryefieing on Twitter at @Horryefieing
Can you find your son and escape the mansion alive? It's not as easy at it seems.
TEASER CLIP 1:
UPDATE: FRIDAY, 20TH AUGUST 2021 -
OFFICIAL TRAILER 1 IS NOW UP.
UPDATE: SUNDAY, 31ST OCTOBER 2021 (HALLOWEEN)
OFFICIAL TRAILER 2 FOR HALLOWEEN IS UP!