THE MOD IS FINISHED!
I decided to abandon T:LD for the reason that it wasn't just my thing to do mods like that. Instead I decided to work at something new...Mystery of Tyskie Islands!
[youtube]
https://www.youtube.com/watch?v=eIV-o0v_cLk
[/youtube]
Plot:
It's 1912. You are Frank Masseur, an Austro-Hungarian soldier that one day on trip to Guinea washes ashore a mysterious, Oceanic island. Soon enough you realise that this island used to be peaceful and filled with people...until a dictator named Pica haven't managed to get his position and turn it into a police state in which everyone has to be perfectly like Pica wants them to be, or else they will be send into a murderous machine known as CREC-001, or tortured. It is up to you to travel through the archipelago and talk to Pica...in lead-ish preferably.
Features:
-Large, realsitic jungle areas.
-3D models!
-Authentic 1910's and 1890's weaponry.
-Fighting with enemies everywhere! In the jungle, outside the jungle, OVER the jungle!
-Stylized architecture, featuring Indonesian-esque houses, steam-filled guts of machines and more!
Pictures: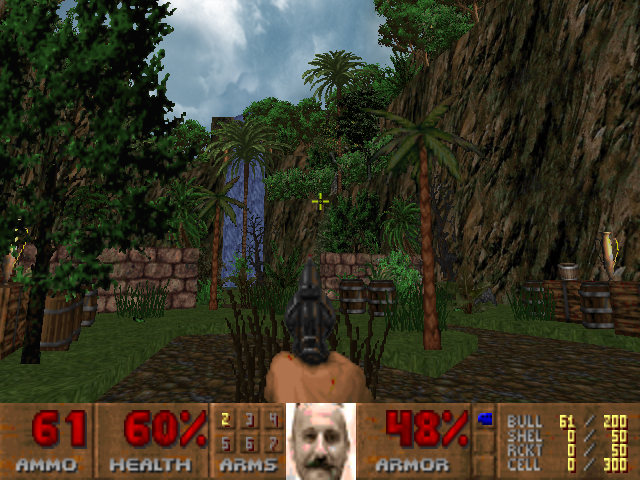 See Aquarius199 play the early Beta/Alpha:
https://www.youtube.com/watch?v=oSZzCZzMzc4
DOWNLOAD NOW!
https://www.mediafire.com/file/ed7tqszu ... I%20V2.zip