Download Beta 1 (12.25.2017)
Hello everyone! I'd like you to check out my first ever Doom mod, which I've been working on since 2016.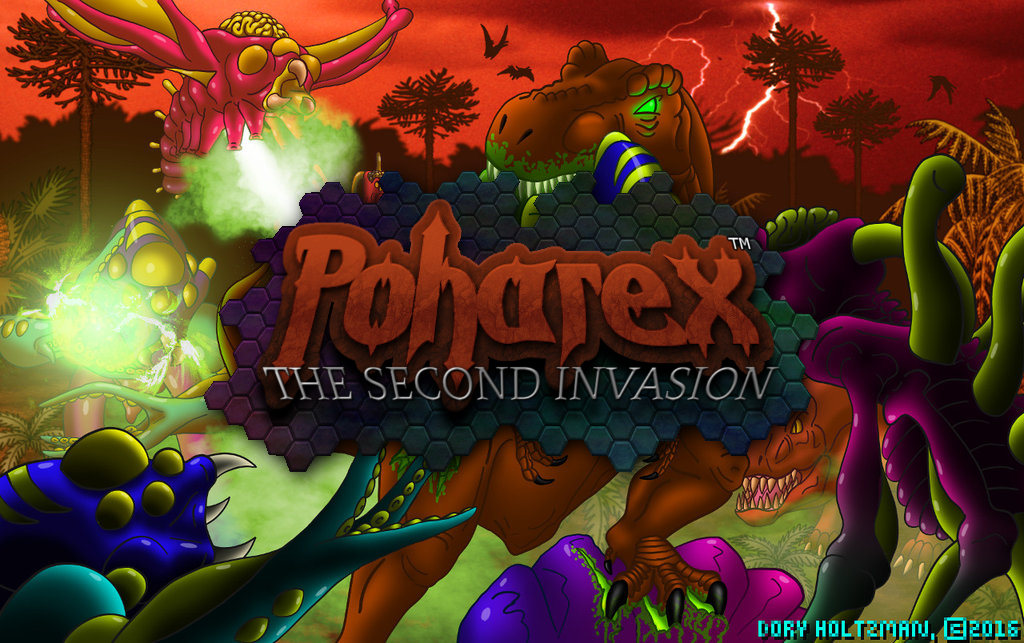 What is this mod, exactly?
Poharex: The Second Invasion
is a Doom 2 total conversion based on my webcomic series,
Poharex
, which I've been working on since 2007. In this game, you assume the role of Poharex, a heroic dinosaur who must defend his primordial jungle home from an alien invasion. These aliens did not arrive from space, but from within an ancient, abandoned city hidden deep within the jungle, and Poharex must survive the long journey there to eliminate the alien threat once and for all. You start the game with no weapons other than your powerful jaws, which you use to crush your enemies to a pulp. Later on, you'll find out how to use the Thumos -the aliens' power source- to turn your roars into powerful energy blasts.
In addition to replacing all monsters and weapons with my own, the mod also replaces the default Doom 2 tree objects (BigTree, TorchTree, Stalagtite) with my own custom plant spawners, to give any map an appropriate prehistoric vibe without having to edit every map manually.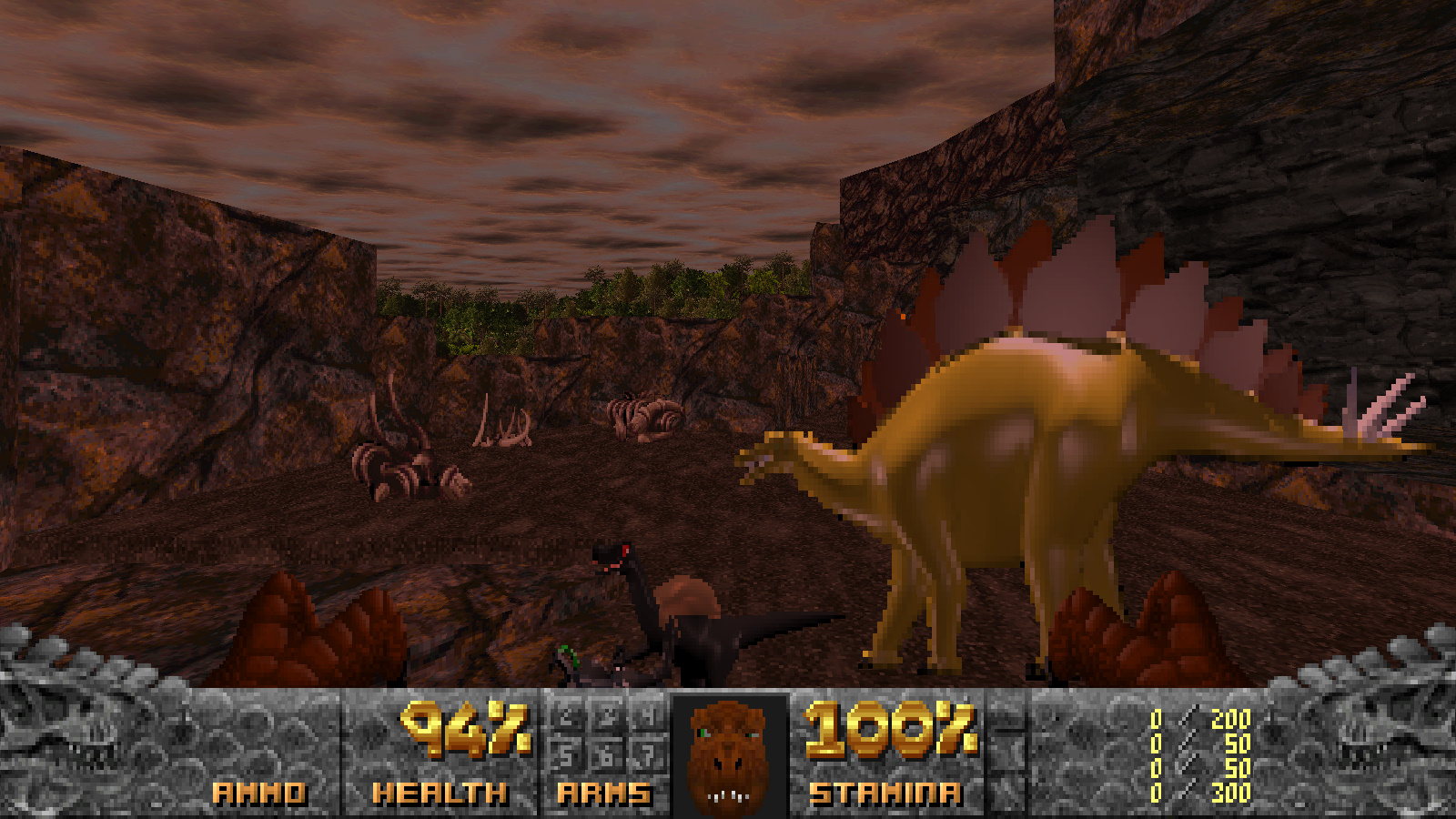 So what do I want from you guys?
First of all, I'd like people to play the mod, test it for balance and tell me if they enjoyed it!
Second, I'd like to know if any mappers around here would like to contribute to the project. Now, I am making my own maps (see the screenshot above) but it would be nice to have a few more people on board (and would take a bit off my shoulders, certainly). The kind of maps I'm after would mainly be nature-themed maps (jungles, swamps, deserts etc.) but also maps taking place within the alien city itself. If anyone would like to volunteer, let me know and I'll send you more information and resources.

Credits:
P.Rex: Concept, story, custom graphics and sprites, mapping, some sound effects.
Additional Credits:
Main Menu Music: Poharex Theme by Barbora Ernstova
Sound Effects: Jake Sutton (RaptorKlaw), Freedoom, Raven Games, Westwood
Weapon Fade Script: Lud
Armor Regeneration Script: Lud
Funestus Behavior Script: Captain Toenail
NashGore: Nash
Fonts: Raven Games, Mechadon, Jimmy
Splashes: Enjay
Agathodemon Projectiles: Jimmy, Eriance, Vader
(If there's anyone I forgot, let me know)