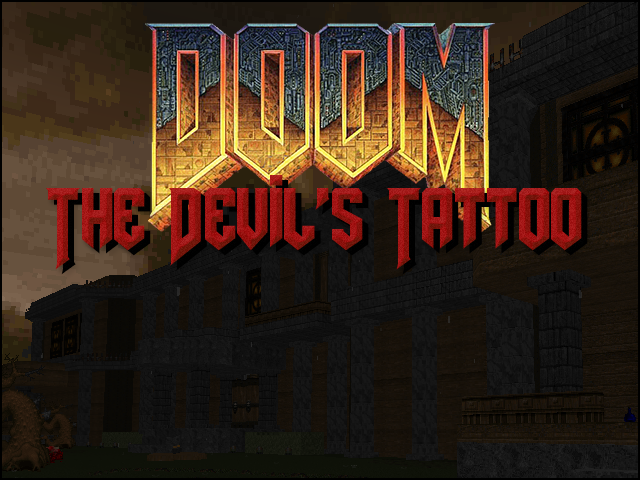 Hello! My name is CJacobs and I'm a fairly recent addition to the Doom modding community. I started making maps back in June-ish, and this is my very first actual release. The Devil's Tattoo will be an eerie, Southern Gothic-inspired trip to the depths of hell. Part fast-paced Doom action, part slow-paced horror action, it'll thrill you from start to finish. Or at least, that's the goal.
Includes 6 totally custom-made new weapons!
The first and second maps are available right now! It will eventually have 12 maps and a couple secret ones- at least, that's what I have planned at the moment. The final release will probably restructure a few things, this is mostly to demonstrate the general speed of the campaign as well as its aesthetic and some of its gameplay elements.
Please let me know what you think! I'm still a relative novice, so I have a lot of room to learn and grow, so I welcome your reactions and feedback.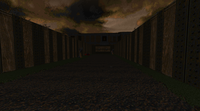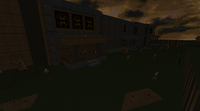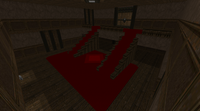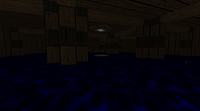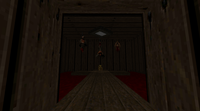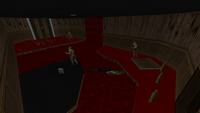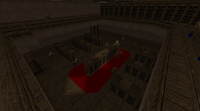 More screenshots will be forthcoming as I make more maps.

NOTE:
This was made for and tested in the latest 2.0 release of GZDoom. If you use another port to play this, it may look weird or be totally broken. Sorry!
CAMPAIGN DEMO MAP: THE MANOR
[DROPBOX LINK]
Manor Demo.rar, 20 MB - Version 0.0.4.0 (10/25)
CHANGELOG:
0.0.4.0 - Too Old To Die Young -
https://www.youtube.com/watch?v=FQNFcYvILJE
-------
+ IMPLEMENTED THE SECOND LEVEL: BOOKENDS
+ The golden Revolver now fires a custom exploding bulletpuff so that it is a hitscan weapon again (Thanks, The Kins)
+ Added a bunch of decoration to the first level
+ Added more depth to the outside of the mansion and some more grass stuff
+ The Rocket Launcher's firing corkscrew is still messed up, I was unable to figure out how to fix it. I'll mess around with it more!

Sound
Tango Gameworks - Weapon Sounds (from The Evil Within)
Music
Scattle, "Remorse" - MAP01, The Manor
Carpenter Brut, "Roller Mobster" - MAP01, The Manor
LiPi Sound, "Abyss" - MAP02, Bookends
Graphics
Unknown Doom Forum User (Sorry!) - Revolver Pickup Sprite Base
Bloody Acid - Double-Shotgun Pickup Sprite Base
Graaicko - Machine Gun & Rocket Launcher Pickup Sprite Base
Gothic Team - Gothic Texture Pack
Abbuw - Horizontal Wood Texture
Aguares - Tile Floor Texture
NiGHTMARE - Several Hell-Themed Textures
Zrrion the insect & Mr.Enchanter - Base/Stone Textures
Scripts
Ghastly_Dragon, Tormentor667 - Rain Simple Script
Gez - Arena enemy spawn script fix