Urban Brawl: Dead of Winter
Posted:
Mon Jan 06, 2014 5:38 pm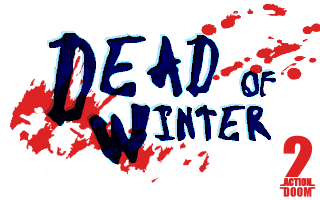 Action Doom 2 v1.1
- Required - fixed to work with ZDoom 2.7.1
Dead of Winter
- Winter addon - Run with action2.wad
I guess I forgot to post it here... but here goes. Merry Belated Christmas, ZDoom... I guess I just assumed everyone here also frequented Doomworld. I have updated AD2 to run with the latest ZDoom without errors and included the new AD2 DLC map, Dead of Winter to go with it (Ralphis is right, I should have put it in the action2.wad... oh well).