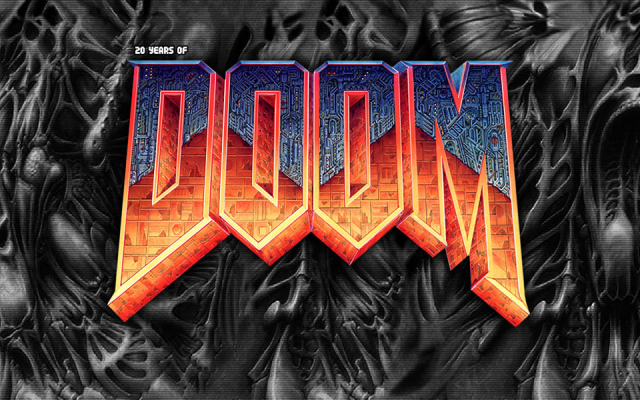 The Concept
A map progression starting with vanilla style Doom maps, through limit-removing and Boom compatible, then onto modern styled maps that take advantage of all the abilities of source ports. Not only does this celebrate the evolution of editing over time, but also provides something for everyone to play, regardless of their taste in maps. Due to the technical requirements of the later maps, it will need GZDoom to run.
Who we're looking for
This isn't a community project that anyone can sign up to, but all applications will be considered by the team. Ideally we want experienced mappers who understand the fundamentals of gameplay and aesthetics and who aren't going to disappear half way through the project with an unfinished map.
The Plan
The final date for map submission is August 1, 2013, and the release date will be December 01, 2013. That gives us plenty of time for playtesting and bugfixing.
Mapping rules
● All maps must be Singleplayer and Coop compatible (If you would like to add a DM only section to your map, it would be great, but not required at all).
● Maps must be thoroughly playtested
● Maps need to be quite large, aiming for at least 20 minutes of gameplay.
● No new monsters or weapons.
● New music is allowed and encouraged (see below).
● New textures and flats are allowed (although the first few maps should be stock textures only).
● Every map be must possible from a pistol start.
● Any style or theme is allowed.
● Maps should support all skill levels.
● All maps need at least 10 secret areas.

Continuity
If possible, we're looking to have some theming continuity between levels, rather than just jumping to random locations that aren't related. A proposed idea is that once you finish your own map and the order is decided, you can then make a shared map between yourself and the next mapper working together, so the level starts with your theme and slowly changes to the theme of their map. Or if you prefer, just find out what their theme is and make the end of your level in the same style.
Music
We've been given permission to use some fantastic mp3 remixes of the classic Doom soundtrack in the project. This keeps things true to the original, whilst still giving it a modern twist.
Members with maps underway
● DooMAD
● Dutch Devil
● Exl
● Iori
● Logan MTM
● Mr. Rocket

Screenshots: