Here it is people a new wad that you may find interesting to check out. Here I present people with 6 more new difficulties plus Hellish, the difficulty that started it all for me. The gameplay is different that any other mod out there it also has my own unique art style added to some of my own items and monsters. Below is a screenshot of the listing of difficulties.
http://www.megaupload.com/?d=EVGSG0IZ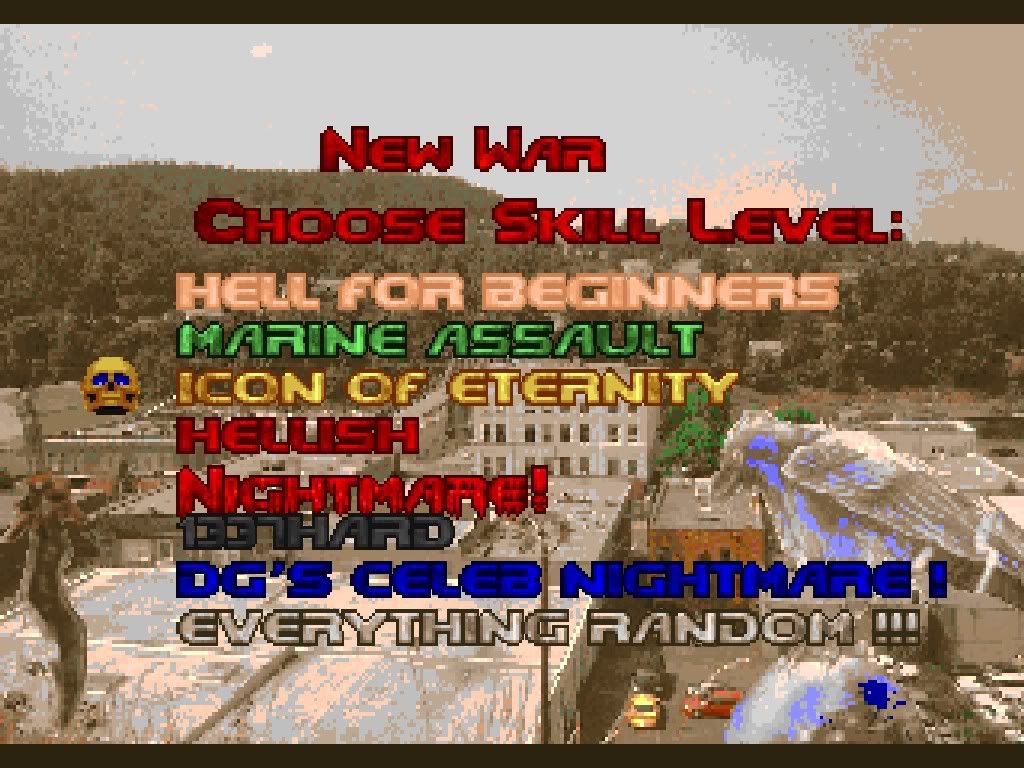 Of course a screenshot of everything Random:
Spoiler:
Last but not least a final screenshot to defend the Adults Only rating I gave my wad:
Spoiler:
I explain more in detail with my trailer for my mod:
Another trailer for coming soon I posted days ago:
Well I hope you guys like the mod and let me know what you think about it if liked or didn't. I also have polls on my website in the feedback section where you can vote on what you rate this wad star wise, favorite player class and favorite difficulty as well.
http://www.doomguy2000.com/feedback.html
I am aware that I am still kinda new here on the forums and that this is my second project I have released to public eye. What this is to me is a revamp and facelift of my first project called Hellish which you can go to the project section of my website and easily download it.