For my final project in my Intro to Digital Media class, I'm trying to make a GZDoom Doom mod that basically changes Doom from an ultra-violent blood bath into a kid-friendly (age group is around age 6 and under) exploring game. The objective of this mod is to collect three shapes: a red square, blue circle and yellow triangle. Once you collect them, you can press the middle switch to lower a platform, allowing you to collect the special prize to win the game.
Here are some screenshots of it in-game (some things have changed since I last took these screenshots).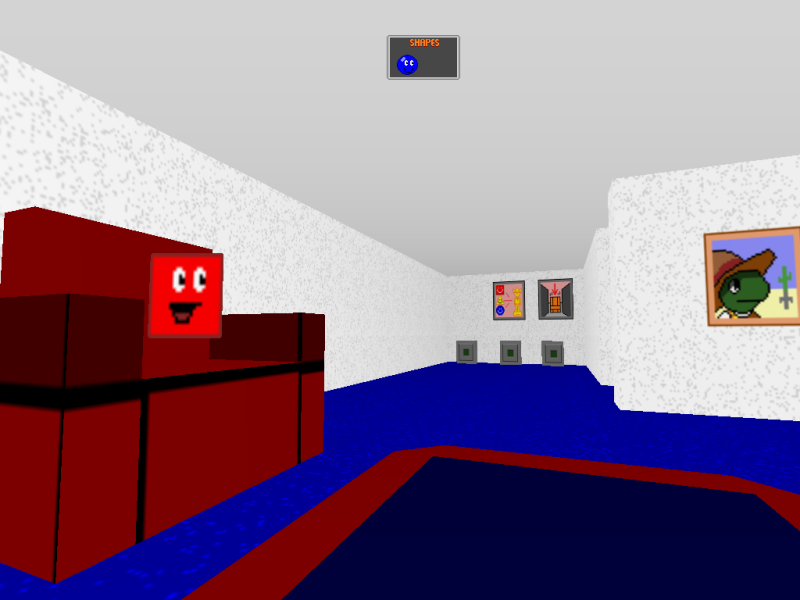 Anyways, go check it out here.
http://files.drdteam.org/index.php/file ... search.zip