THE FORCE ENGINE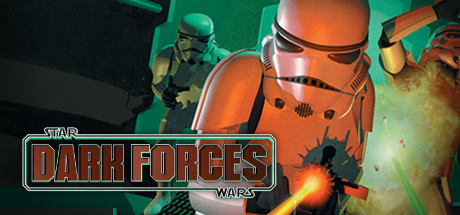 Well..this is a pleasant surprise ...
Someone made a new
Dark Forces & Outlaws
Sourceport with Asset and Level editor out of the box.
Take note that "The Force Engine" is still early in development and most features don't work yet, but this project looks very promising even in the current state!
Check it out here:
https://theforceengine.github.io
Github:
https://github.com/luciusDXL/TheForceEngine
Info From the Website:
The Force Engine is a project to reverse engineer and rebuild the Jedi Engine for modern systems and the games that used that engine - Dark Forces and Outlaws. The project includes modern, built-in tools, such as a level editor and makes it easy to play Dark Forces and Outlaws on modern systems as well as the many community mods designed to work with the original games.

Playing Dark Forces or Outlaws using the Force Engine adds ease of use and modern features such as higher resolutions and modern control schemes such as mouse-look. Using the built-in tools allows for easier modding with more modern UI, greater flexibility and the ability to use enhancements made to the Jedi Engine for Outlaws in custom Dark Forces levels - such as slopes, stacked sectors, per-sector color maps and more
Ingame Pics:
Spoiler:
Map Editor pics:
Spoiler:
Asset Editor Pics:
Spoiler: