Greetings fellow forumers!
I would like to hereby do a shameless plug on my video game because I'm not a total stranger to these forums
I'm sure some of you have noticed me mentioning that I'm a game developer in every second sentence I post on here.
If not, phew! My ego remains hidden
Sillyness aside, I was hoping to humbly ask for your attention towards my game for a brief moment.
System Recovery is a top-down view arcade style shooter with a computer virus theme and a number of twists / trending elements, such as a roguelike (roguelite?) game mode.
We have been greenlit!
Thank you so much for your support!
Click the image to check out the game's greenlight page: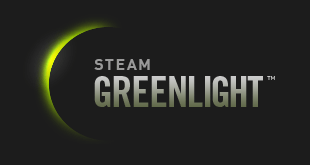 Coming soon to steam!
Spoiler: Full description as seen everywhere else
For screenshots

, check out the greenlight page, the game's website or hit it up on Itch.io. It's mostly the same stuff.
If you've skipped reading the lengthy description:
DEMO & supporting development
A demo is available for Windows on both
IndieDB
or
Itch.io
. Whichever you prefer. Requires no installation, comes in a ZIP file and weighs about 80 megabytes.
You can also support me by purchasing the game for a minimum price on Itch.io. The BETA version has anywhere between 30 minutes to a few hours of content, depending on your interest.
You need Java version 7 or higher to run the game!
Let me know what you think!